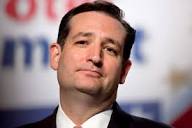 Ted Cruz, the freshman Senator from Texas, has become the Republican Tea Party's most outspoken critic of the Affordable Health Care Act ("Obamacare") and any other program or initiative that have been proposed.  In fact, Cruz was at the for-front in his party's effort to defeat Chuck Hagel's nomination as Secretary of Defense. 
Cruz sits on the Senate Armed Services Committee, and during the final Hagel confirmation meeting, he made an hodgepodge of despicable and intimidating comments about Hagel saying that he had serious doubts about the source of payments that Mr. Hagel had accepted for speaking engagements.  Cruz declared, "It is at a minimum relevant to know if that $200,000 that he deposited in his bank account came directly from Saudi Arabia, came directly from North Korea."
Senator Bill Nelson and other Democrats countered by saying that Republicans have unfairly questioned the integrity of both Mr. Hagel, a two-time Purple Heart recipient, and has undermined the work of the normally bipartisan committee itself.  "Senator Cruz has gone over the line," Mr. Nelson said. "He basically has impugned the patriotism of the nominee."  Senator John McCain also commented on Cruz's attacks on Mr. Hagel, saying that, "no one on this committee should at any time impugn his character or his integrity."  It is interesting to note that Chuck Hagel is a Republican.
Cruz was born in Canada and migrated to Texas with his parents.  He was the first Hispanic Solicitor General of Texas, the youngest Solicitor General in the United States, and the Solicitor General with the longest tenure in Texas history.  He has an impressive academic résumé: an undergraduate degree from Princeton, followed by law school at Harvard.  Many of his school colleagues remember him for his exceptional smartness but also remember him as arrogant, disagreeable and self-serving.  Since elected to the Senate, Cruz has undoubtedly confirmed what his school colleagues remembered.
 Republican David Brooks recently said during an interview on PBS, "And Ted Cruz, the senator from Canada through Texas, is basically not a legislator in the normal sense, doesn't have an idea that he's going to Congress to create coalitions, make alliances, and he is going to pass a lot of legislation. He's going in more as a media protest person.  And a lot of the House Republicans are in the same mode. They're not normal members of Congress. They're not legislators. They want to stop things. And so they're just being — they just want to obstruct. And the second thing they're doing, which is alarming a lot of Republicans, is they're running against their own party. Ted Cruz is running against Republicans in the Senate. The House Republican Tea Party types are running against the Republican establishment. That's how they're raising money. That's where they're spending their money on ads.  And so they're having a very obstructive role which is going on this week, and I think it's going to make John Boehner's life even more difficult."
 Some of Cruz's comments could very well be construed as "racist" or at the very least, "ignorant."  For example, he recently made two extremely asinine remarkss: that the Senate needs 100 members just like the late Senator. Jesse Helms, and that a government shutdown at the end of this month would be no big deal.
Many of us remember Helm's as a bigoted segregationist and if that's Cruz's model of leadership, so be it.  But his willingness to let the federal government shut-down whether one day or several weeks is just plain stupid even though he is supported by the Club for Growth, the Heritage Foundation and the Family Research Council, three radical right-wing organizations.  These constituencies have apparently convinced Cruz, his congressional allies and right-wing media that there is just one last chance to stop Obamacare before the new health care law's increased benefits commence on January 1, 2014.  Cruz and his crew believe their willingness to let that happen gives them leverage that forces President Obama to defund or delay Obamacare. 
The last time militant Republicans allowed the government to shut down was 1995. Then, they were trying to impose their plan to balance the federal budget on President Clinton who was at the weakest point of his presidency. Conventional wisdom and most of the evidence say the Republicans' boldness did nothing but anger voters and that the shutdown of '95 was the beginning of  President Clinton's political rebound.  Cruz does not accept that conventional wisdom, calling it "cocktail chatter." He believes Republicans will gain by sticking to their guns.  Keep in mind that Cruz has never been a legislator.
There is no chance President Obama or the Democrats who have a majority in the Senate will agree to defund the Affordable Care Act. Sensible Republicans know this is true, and they also know they will get the blame if an extended government shutdown rattles the financial markets and harms the economy.  Cruz shows nothing but contempt for what he calls "scared Republicans." In a recent radio interview, he said, "We need 41 Republicans in the Senate or 218 Republicans in the House to stand together, to join me."  Although that is not enough support to force their will on the President, it is enough to create the kind of disorder our fragile economy cannot afford.
Since passage of the Affordable Health Care Act and it being subsequently upheld as constitutional by the U.S. Supreme Court, Ted Cruz has been at the forefront of lies, fabrications and distortions about Obamacare.  Here are a few of Cruz's favorites lies and myths, none of which are true:
"Obamacare-caused paperwork will annually absorb 190 million hours or more–and Mount Rushmore could be built 1,547 times over with the paperwork."
"According to a recent Congressional Budget Office report, under Obamacare, 7 million people will lose their employer-sponsored insurance."
"Expanding Medicaid will worsen health care options for the most vulnerable among us in Texas."
"Did you know ObamaCare will cost nearly twice as much as initially expected — $1.8 TRILLION?"
Senator Cruz has a passion for obstructing.  He belonged to the minority of 22 senators who voted against the Violence Against Women Act that passed with 78 votes.  He also voted against suspending the debt ceiling for three months and against aid to victims of Hurricane Sandy.   Cruz has already indicated his disagreement with the immigration reform proposal by a bipartisan panel of senators and indicated a hostility for meaningful gun control legislation.  The leader of the right-wing component of the Republic Party, Rush Limbaugh, has stated that, "the reason Republicans have been sent to congress is to obstruct."
In an article published by the Washington Post on September 19, 2013, investigative columnist, E. J. Dionne, wrote: 
"What's fascinating, and this speaks to the perceived power of the Tea Party in primaries, is that it's taking only a small minority of House Republicans to push toward Armageddon. The Washington Post's Lori Montgomery and Paul Kane estimated that roughly 40 conservatives revolted against their leadership's efforts to keep the government open past Sept. 30. That's 40 in a 435-member House of Representatives. What's become of us when less than 10 percent of one chamber of Congress can unleash chaos? What does this say about the House Republican leadership gap?
"But it's also important to understand why the Republican right is so fixated on killing or delaying Obamacare before it goes into effect. Their central worry is not that it will fail, but that it will succeed."
I agree with E. J. Dionne; Tea Party obstructionist as well as many Republicans are not really concerned that Obamacare doesn't work, they are terrified that it does work and will create such a positive legacy for President Obama and the Democrats that it will be a very long time before a Republican is elected to the White House. 
In addition to being at war with itself, the Republican Party as a whole is in serious trouble and has rapidly become known as a Party that is more interested in protecting their re-election prospects rather than dealing in a bi-partisan way with the many problems facing our country.  Because of his vitriol, lack of willingness to find common ground on anything, and his hate and disrespect for our President and common sense American values, Ted Cruz and his cohorts will continue to bring the Republican Party nothing but grief and misery and will guarantee that in 2014, Nancy Pelosi will again become Speaker of the House, but that's just my take.